Irish Environment Award - 2014 awarded to Mountaineering Ireland
The Republic of Ireland branch of the Chartered Institution of Water and Environmental Management (CIWEM) has awarded Mountaineering Ireland its Irish Environment Award for 2014 in recognition of Mountaineering Ireland's role in maintaining access to the mountain areas of Ireland and in the promotion of conservation and responsible use of the mountain environment.
Speaking at the ceremony on Friday night, 29 November Liam Clear, Chairperson of CIWEM's Republic of Ireland Branch congratulated the 'many Mountaineering Ireland members who contribute to this effort' and he noted especially the contribution of Club Environmental Officers, members of the Access and Conservation Committee and members who represent Mountaineering Ireland on many external forums, committees and organisations.
Karl Boyle, CEO of Mountaineering Ireland accepted the award on behalf of the membership of Mountaineering Ireland and thanked the CIWEM for recognising the contribution so many members are making. He also called on all the engineers and scientists within the membership of CIWEM to remember that of all the water that flows from our taps, 81% of it originates in the uplands of Ireland and, therefore, we all share in a responsibility to ensure a sustainable future for the uplands.
Previous recent winners of the Irish Environment Award include the Dublin Bikes Scheme and the Mayo Greenway project.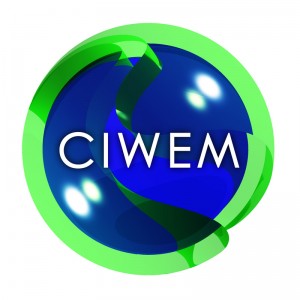 The Chartered Institution of Water and Environmental Management works for the public benefit for a clean, green and sustainable world. CIWEM is an independent, chartered professional body and registered charity with an integrated approach to environmental, social and cultural issues.